Affiliations

National Association of Landscape Professionals (NALP)
The National Association of Landscape Professionals is the trade association for the landscape industry, representing the voice of more than 100,000 landscape professionals. Member companies specialize in lawn care, landscape design and installation, landscape maintenance, tree care, irrigation and water management, and interior plantscaping.
---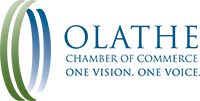 Olathe Area Chamber of Commerce
Established in 1921, the Chamber is the voice of business that advances the economic well-being and quality of life in Olathe. Powered by dynamic volunteers, the Chamber serves as a catalyst to bring new jobs to Olathe, improve business, enhance opportunities and build a better community.
---

Gardner Chamber of Commerce
The Gardner Edgerton Chamber's mission is to enhance and promote the area's economy through support of new and existing businesses. We strive to create a positive business environment that encourages community support, invites growth, and affords each Chamber member the opportunity to excel in your chosen profession, and truly embrace the realization of success.
---

Western Nursery and Landscape Association (WNLA)
The Western Nursery & Landscape Association (WNLA) is the trade association for independent horticultural companies in the Midwest. WNLA provides a social, educational, and business networking platform creating, engaging, and building sustainable relationships for green industry members to thrive now and into the future.
---

Mid-America Green Industry Council (MAGIC)
MAGICouncil was formed to help lawn care and landscape professionals provide education for ourselves and the general public, to participate in legislative issues and to promote success and professionalism within our industry.
---

Kansas Nursery and Landscape Association (KNLA)
Kansas Nursery and Landscape Association (KNLA) promotes professionalism through knowledge sharing and education. Members have access to educational programs, scholarship opportunities, onging research and the ability to be recognized as a Kansas Certified Nurseryman.
---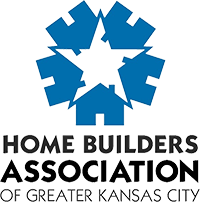 Home Builders Association of Greater Kansas City (KCHBA)
The Home Builders Association of Greater Kansas City is the voice of the housing industry and the source for housing information. Comprising approximately 550 member companies, the HBA represents an industry that supports thousands of jobs in the Greater Kansas City metropolitan area.